Products
Breeam-App
Sustainability is an increasingly important theme in construction. Buildings must be focused on the future and to measure this, sustainability labels such as Breeam are used.
Breeam-App
---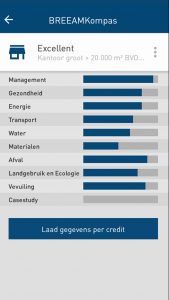 With the Breeam app from IGG you can request a standard list of credits for some building types with the corresponding points in order to achieve a certain certification. With this list you can quickly get an overview at the start of a project of which credits you should focus on. A good initial estimate of the costs can also be made.
Download the app for iPhone and Android below.
Other apps from IGG Building Economy
For questions or more information you can of course always contact IGG.
We are happy to offer you the best construction-economic advice.
See project
Expansion Metro 'Oostlijn'
Amsterdam, the Netherlands